Chapter 7 is a difficult fate.
Gamers of all paths of life,
We are gathered here today, to both celebrate, and learn from the life of our beloved friend in third-party peripheral, Mad Catz.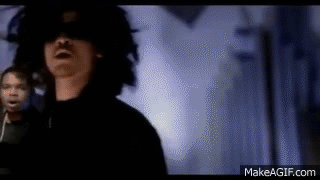 Many of us have so many stories and memories of this entity, some being nightmare tales of junk controllers, and some as recent as what can arguably be considered to be the best home arcade sticks on the market. No matter how we perceive the company as a whole, one thing is for certain: when there was a need for a gamer, they boldly stepped up to the plate (even if said boldness translated poorly in initial quality, at least, in the early stages of their existence).
Who can forget the first time shopping for a second controller for your favorite system? As a child, you already knew the chances of your parents choosing a first-party controller offering  was slim to none. As a teenager, you quickly learned the value of a dollar when you realized for the price of one first-party controller, you can pick up a third-party one, with some mid-tier quality game from the used bin.
And this was nearly every gamer's first introduction to the brand.
Yes, our beloved kitten will be remembered for supplying us with these kind of options that sometimes left us cringing. But options it provided, without question. We can even dare say, that no matter what side of the fence we fell into any console war from the 90's into the mid 2000's, the one thing gamers could agree on, was the fact that many of these offerings where pretty hard to swallow.
And just like they caused a unification of opinion during those times, one can say the same in the tail end of their life, they did the same, only towards the positive end. We can only hope they are not solely remembered by their shaky past, but also by the strong effort they made to try and enhance their quality of life in what was their present. From their PC peripheral offerings, to their arcade stick products, we can easily say that Mad Catz did what they could to stay alive, and it's to their credit, even when their road was inevitably rocky, they continued to live and produce, at their highest quality they could supply to us.
The contributions to the FGC will also have a long lasting impression. While Nuby Tech gave us the first true arcade stick with a robust build, Mad Catz stepped into the official role thereafter, and from the gate, gave everyone products to continue onward with said legacy. Their last offering, the TE2+, gave fighting game fans without a doubt, the easiest stick to customize if one wished, while also settling for the quality Sanwa stock components if one chose to use it right out of the box. And the best part of the TE2+: the fastest response time of any home stick on the market.
Mad Catz leaves behind what would have been their most glorious product entry to date: the Tekken 7 TE2+ Fightstick. While other companies are stepping in to fill the Tekken 7 void, it is safe to say no one will be able to supply the versatility and function that they created with the conception of the TE2 line.
We want to take this time to wish all of the employees that made Mad Catz what it is today, via all those sacrifices they made in the past, the best of luck in whatever they decide to do in their future.
Despite many of our memories regarding the often times laughable and lousy controllers they produced (make no mistake, we can name a few other offenders of worst nature [we're looking at you, Pelican!] ), their recent history and contributions are a testament that you are not who you were yesterday, but who you decide to be today. It's a shame that it unfortunately came down to a situation with no way of turning things around, but even in their last breath, they kept swinging and dreaming.
Many of us should do the same, and live to improve despite how laughable our offerings look like in our immediate present.
Thanks for everything.